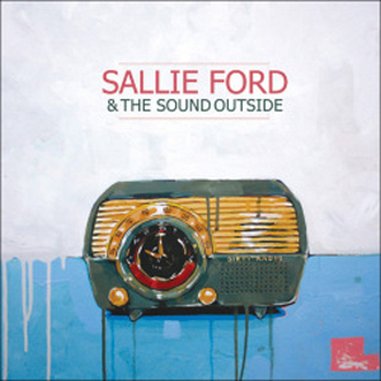 Dirty Radio was released May 23rd, 2011 on Partisan Records.
With raw soul energy and infectious, classic Americana vibes, Sallie Ford & The Sound Outside have crafted a perfect album. This is the type of album that sets the bar for itself quite high, and never fails to leap above it. From track one,
I Swear
, and its condemnation of the modern music landscape ("
When I turn on the radio, it all sounds the same. What have these people done to music? They just don't care anymore.
"), you realize that is not your average throwback Americana album. This album has an honest and raw energy that is at once personal and pervasive. With a more than capable backing band, Sallie Ford's soulful howl propels the album into areas familiar and foreign, but always impressive.
From front to back, the album reads as a musical history of America. The old, jazzy blues of
Against the Law
is a highlight; muted instrumentation and a consistent, plodding pace combined with Sallie's woeful love song lyrics culminate in a distorted breakdown that is simply breathtaking. Other songs, such as
Cage
, recall the call-and-response of classic blues, hand-claps and "doodley-doos" and all.
This Crew
reminds me of the upbeat, jangly tempos of that sweet country sound from Bakersfield with a fast sung-spoke lyrical delivery.
That's where the album finds its timelessness: a combination of classic musical ideas, presented in expert form by an extremely talented band, fronted by a unique, soulful voice to create a sound that matches these technical successes with some of the most honest and raw songwriting I've seen so far this year. This is Myxem's first perfect album and if Sallie Ford & The Sound Outside can continue to operate this winning equation, I can't see how they'll produce anything less than perfection.
You can, and should, find this album for sale from the
artists themselves
, as well as on
Amazon
. You can keep up with Sallie Ford & The Sound Outside via their
Twitter
,
Facebook
,
Tumblr
,
Myspace
and their
personal website
. You can also check out the Myxem goes to Bonnaroo preview with a live video
here
and, of course, check them out live at Bonnaroo Saturday, June 11th, 7:00pm at Cafe Where?
Rating: 10/10
Standout Tracks: Write Me A Letter, Against The Law, Cage, Where Did You Go?, I Swear